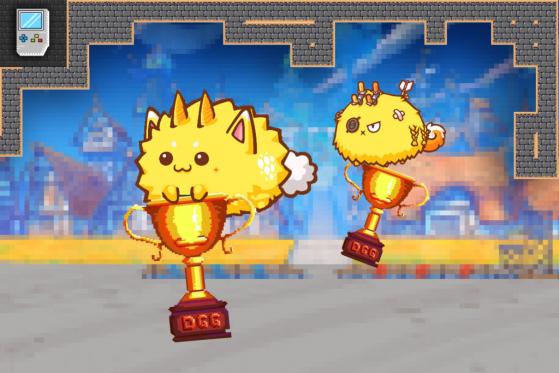 Sky Mavis, the developer studio behind the well-known crypto game Axie Infinity announced great news for the community: the start of the Builder Program. So far, they tried such an experiment once. The community even created several mini-games, including Flappy Axie and Axie Sushi. However, after the launch of Ronin, some policies changed so the games had to be closed.
Now, the developers return the possibility to create mini-projects inside Axie Infinity world for awards. The minimum grant starts from $5K in AXS and SLP with engineering and game design support from Sky Mavis. They even provided a list of ideas possible for implementation:
Check the previous news from Axie Infinity's developers:
What's on Axie Infinity's Bucket List?
Axie Infinity: Plans for 2022
EMAIL NEWSLETTER
Join to get the flipside of crypto
Upgrade your inbox and get our DailyCoin editors' picks 1x a week delivered straight to your inbox.
[contact-form-7] You can always unsubscribe with just 1 click.