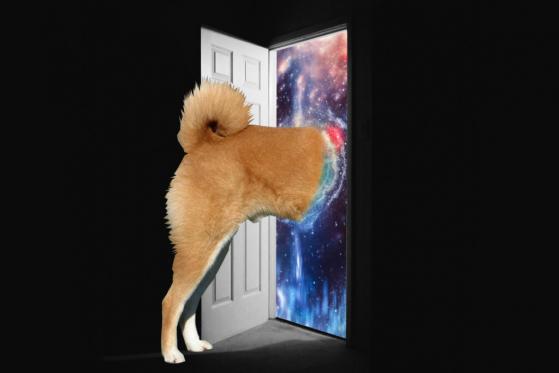 Since October, when Meta (previously facebook) made its metaverse reveal, droves of megacorporations have placed their stakes and carved out their place in the digital world of the metaverse.
Joining the ever-growing number of projects making the jump into the virtual world, popular meme coin Shiba Inu has announced its plans to launch the Shiberse in 2022. After teasing its metaverse throughout the end of 2021, Shiba Inu tweeted;
The Shiberse is Shiba Inu's iteration of the metaverse. According to Shiba Inu, the Shiberse will offer an immersive experience for users to have an escapade in the metaverse.
The announcement features a Shiba Inu dog in the middle of a forest with a hammer in its teeth. Although still in its early stages, the Shiberse has been commended for its high graphics quality as an excellent start to what could be "an immersive experience" to remember.
While information on what the Shiba Inu metaverse will be is currently scarce, developers have shared many optimistic ideas and spurred on chatter around the Shiberse, a fun spin on the increasingly popular metaverse concept.
The Shiberse would be the first release of the year from Shiba Inu's plans to add to its ever-growing and expanding ecosystem. In addition to this, Shiba Inu has also announced partnerships that would see the project make an entrance into GameFi and NFTs.
On the Flipside
Why You Should Care
The alluring upcoming releases Shiba Inu has lined up could be pivotal in setting up a good run for its native token, SHIB in 2022.
EMAIL NEWSLETTER
Join to get the flipside of crypto
Upgrade your inbox and get our DailyCoin editors' picks 1x a week delivered straight to your inbox.
[contact-form-7] You can always unsubscribe with just 1 click.